How to choose from a wide range of dumbbells? Choose the right ones to get swole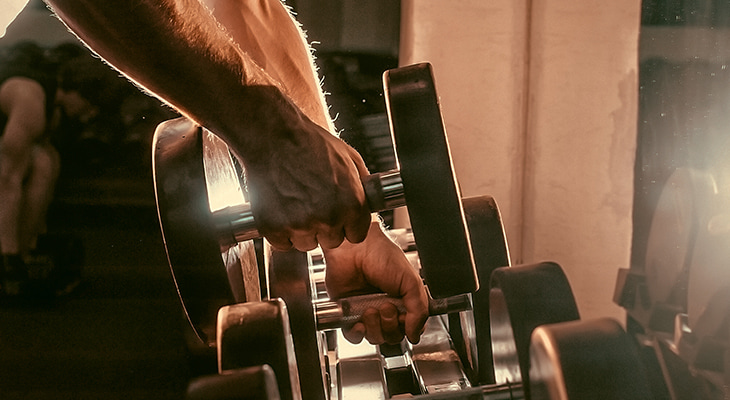 Dumbbells are commonly seen at home or in gyms. You can add weights to them to exercise the whole body or train specific parts. Dumbbells are popular among fitness enthusiasts thanks to their versatility for weight loss, weight gain, endurance, effective toning, and improving training results without the restriction of venue. GYMWAY will help you pick the most suitable types of dumbbells in detail. Whether you are purchasing equipment for a gym, or just a beginner doing research, this article is for you!

What are the benefits of dumbbells?
There are many benefits to training with dumbbells.The American Heart Association recommends that each muscle group be exercised at least twice a week, with an interval of at least two days. Resistance training focuses on the development of muscular power, for which the use of dumbbells is one of the methods. The following are some of the benefits:
Improving muscle strength and stability

Increasing bone density

Burning calories

Raising the metabolic rate

Stimulating muscle growth

Promoting joint coordination and stability

Adjustment to weightRemedying muscle imbalances throughout the body

What are the types of dumbbells?
1. Rotation handle chrome dumbbells
Rotation handle chrome dumbbells differ from general designs in that the handles rotate, making movements more ergonomic as the dumbbell automatically adjusts with the angle of the movement each time it is raised and lowered. This rotation design prevents wrist injuries during training and allows for more precise movements!

→Learn more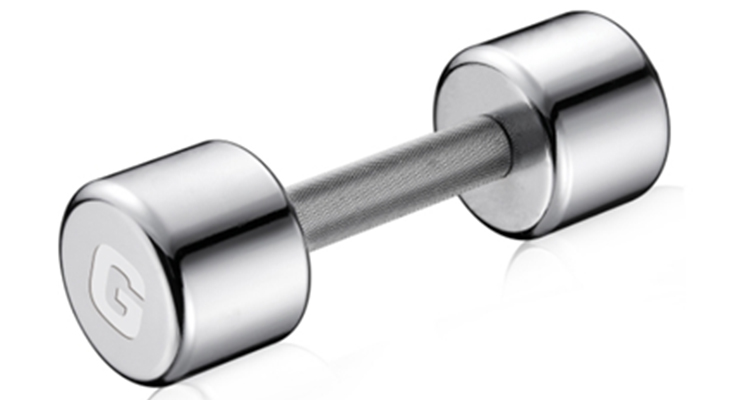 2. Foam grip chrome dumbbells
Foam grip dumbbells are made of high-density foam to disperse the pressure without being pricking under long training time. Their lighter weight at about 1~10KG is suitable for beginners or women.

→Learn more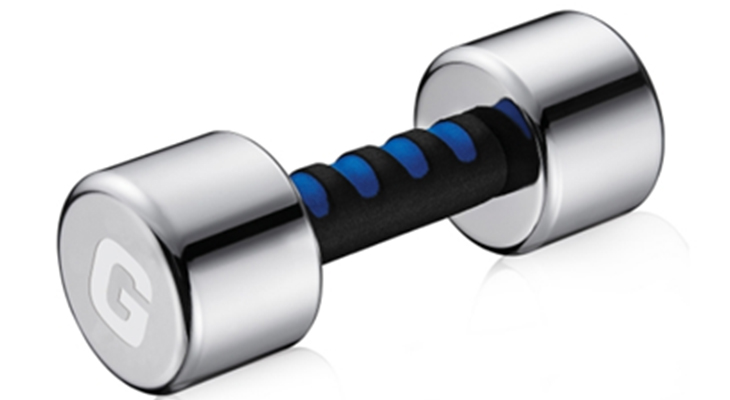 3. Fixed dumbbells
Fixed dumbbells are very common in gyms, and each one has a different weight, usually a multiple of 5 such as 5 kg, 7.5 kg, 10 kg...30 kg. You can choose the weight according to the desired intensity. Traditional fixed dumbbells use mostly engraved handles. GYMWAY adopts a new design with grooves on the handle in addition to engraving to enhance grip, making it suitable for the heavy use of a gym.

→Learn more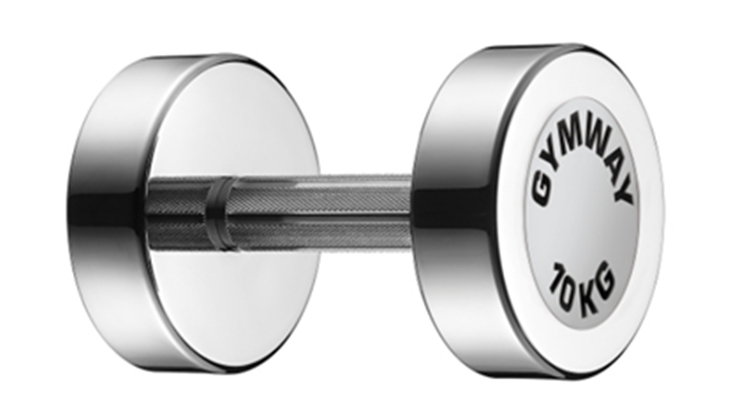 4. Adjustable dumbbells
An adjustable dumbbell is comprised of a handle and plates that are more flexible than a fixed dumbbell. The adjustable plates offer adequate weight for the intensity required for each muscle group. Weight plates are added to the handle and secured with collars when adjusting weight. The biggest advantage is that they can be disassembled and stored without taking up space, and they are also ideal for home workout.

→Learn more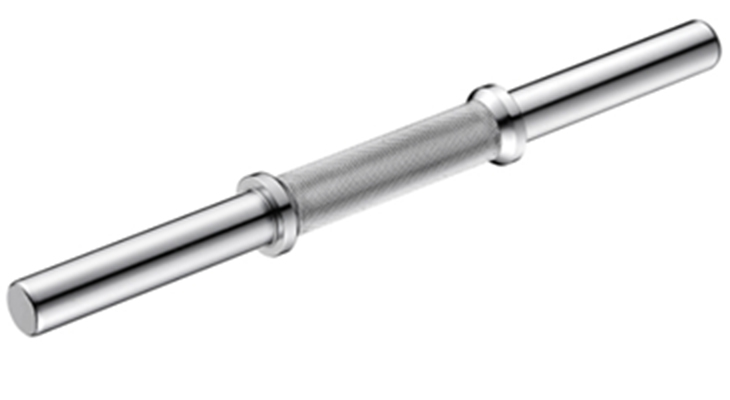 How to choose dumbbells?
Goals
What parts do you want to train? Different muscles necessitate different training methods. The chest, back, shoulders, legs, and arms all require specific weights. You can't go wrong with highly adjustable dumbbells. Adjustable dumbbells are great for training various muscle groups as you can adjust the intensity. If you simply want to add some weight to make your fat burning workout more effective, get fixed dumbbells.

Workout Space
How big is your workout space? You need compact, space-saving dumbbells for rooms and studios like the highly modulable adjustable dumbbells. Otherwise, you can build the perfect gym with a full range of weights on a dumbbell rack!

Durability
As fitness training involves long-term persistence, durable equipment is therefore essential. Low-quality dumbbells are easily moldy and odorous, which affects your mood during training. Poor structure and support will also limit movements and even cause sports injuries. We are a professional weight training equipment manufacturer. Differing from the cast iron dumbbells commonly seen on the market, our dumbbells are made of long-lasting solid iron, improving on the rough surface and flimsiness. They are finely polished and plated thick for durability and aesthetics. GYMWAY is the brand of choice for many gyms!

Conclusion
There are many benefits to working out. If you want to stick with it, you have to choose the best equipment. We introduced 4 types of dumbbells and what to bear in mind when selecting one. Choose the right equipment to enhance muscle strength effectively, and don't forget about practicality and aesthetics! GYMWAY is a professional weight training equipment manufacturer with years of experience, producing nothing less than the highest quality and durable gym equipment. We have collaborated with innumerable famous gyms. Get in touch with us for any dumbbell-related inquiries.


►CONTACT US for more info!


Article Classification
Recent Articles
Article keywords